End Citizens United (ECU) has launched its latest TV ad in Montana, building on its previous ad exposing Matt Rosendale for rubber stamping a 23 percent hike in health insurance costs, calling them reasonable — and taking tens of thousands of dollars in campaign contributions from the insurance industry.
The ad, titled "Paying," is the group's second television ad, following "Rosy", and is part of ECU's $2 million ad buy in Montana, which includes broadcast TV, cable, digital, and mail.
"Instead of fighting to lower health insurance costs for everyday Montanans, Matt Rosendale chose to stand with the insurance industry, which has given his campaign tens of thousands of dollars," said ECU President Tiffany Muller. "These price hikes are anything but reasonable. We're committed to stopping him and his Big Money allies from buying this Senate seat."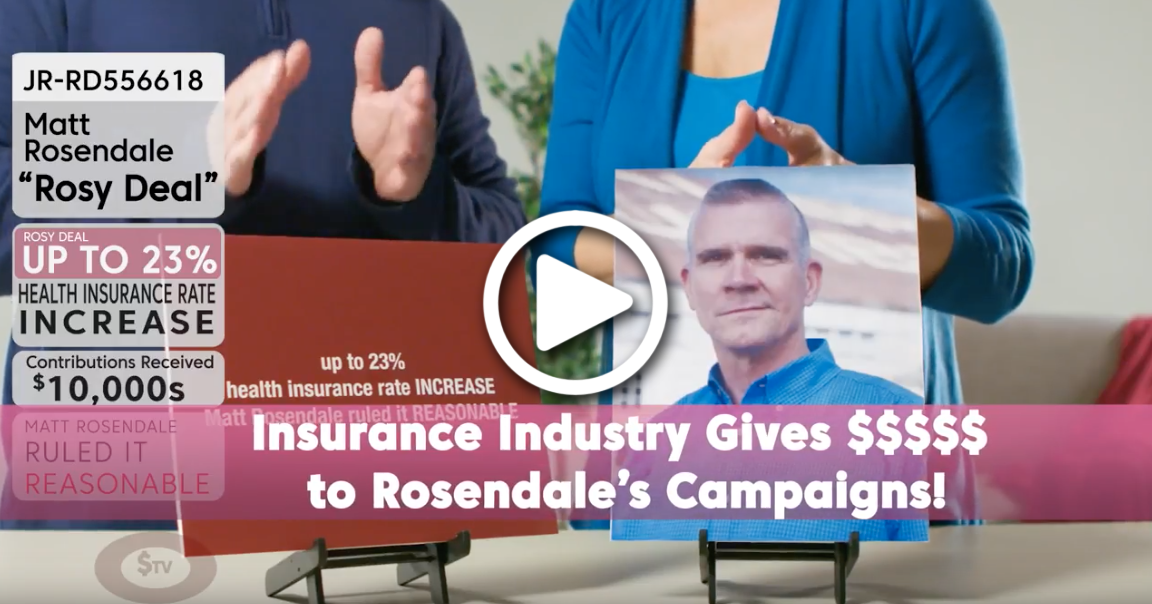 ECU has been active and engaged in Montana, which has a proud tradition of supporting good government and clean, transparent elections. In April 2017, ECU endorsed Senator Tester for re-election and has supported a series of bills introduced by Tester that would increase transparency and accountability in elections, including most recently his Senate Campaign Disclosure Parity Act.
Click here for supporting information for "Paying."
Full script:
FEMALE HOST: I love this.
MALE HOST: You tell me.
FEMALE HOST: So again, it's Matt Rosendale's rosy deal.
MALE HOST: That's right. Insurance companies jack up Montanans' health insurance rates.
FEMALE HOST: And State Auditor Matt Rosendale rules those rate increases reasonable.
MALE HOST: You know, Janet, the insurance industry has given tens-of-thousands to Rosendale's campaigns.
FEMALE HOST: Ugh, so true. But Bob, what about Montanans?
MALE HOST: Well, they just keep paying more for insurance, but hey, they can always get a second or third job, right?
FEMALE HOST: So right, Bob. Just to pay for Matt Rosendale's rosy deal!
Unlike dark money groups, ECU is entirely transparent and every penny is disclosed with the Federal Election Commission. Unlike Super PACs, ECU adheres to contribution limits and is entirely grassroots-funded with an average contribution of $14. ECU is fighting to give a voice to everyday families in a system dominated by big money special interests.
#  #  #