Ahead of tomorrow's special election in Pennsylvania, End Citizens United (ECU) released the memo below outlining its work in the race between Conor Lamb and Rick Saccone. A champion of reform, Lamb has shown that he will fight to fix the rigged system and is rejecting all corporate PAC money — a strong distinction from Saccone who has corporate-funded super PACs propping up his campaign.
To: Interested Parties
From: End Citizens United
Subject: In PA-18, ECU Proud to Lend Early Support to Conor Lamb
End Citizens United was the first "big-ticket" group to jump into the race and back Lamb's campaign. The grassroots PAC has raised almost $300,000 in small-dollar donations for Lamb's campaign, ran an additional $250,000 ad campaign, and worked to expose Saccone's record.
ECU supported Lamb early and stayed active and engaged in the race as Lamb made his commitment to rejecting corporate PAC money and ending the influence of big money in politics a major component of his campaign, including it in several of his ads.
Lamb's First Endorsement:
ECU was the first organization to endorse Conor Lamb's campaign. Coinciding with his endorsement, ECU worked with Lamb on his commitment to reject corporate PAC money in his campaign.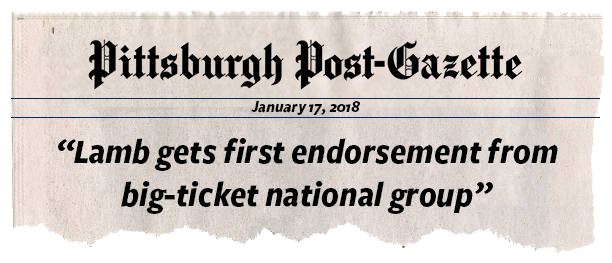 Pittsburgh Post-Gazette:
Lamb gets first endorsement from big-ticket national group
"End Citizens United, which is named after a 2010 Supreme Court decision that lifted limits on political spending by corporations and other groups, is the first big-ticket national group to weigh in on Mr. Lamb's side. The group draws on a national network of individual supporters to funnel small-dollar contributions to a race."

"Lamb is rejecting corporate super PAC donations and making that move central to his campaign.​"
TV and Digital Ads:
In February, ECU announced a quarter of a million dollar tv and digital ad buy, making it the first outside group after the DCCC to go up on air. The TV ad, titled "Clean House," ran from February 26 – March 4 and contrasted Lamb's commitment to rejecting corporate PAC money with Rick Saccone's history of lavishly spending taxpayer money on himself. The digital advertising will run through the election. Watch the digital ads here.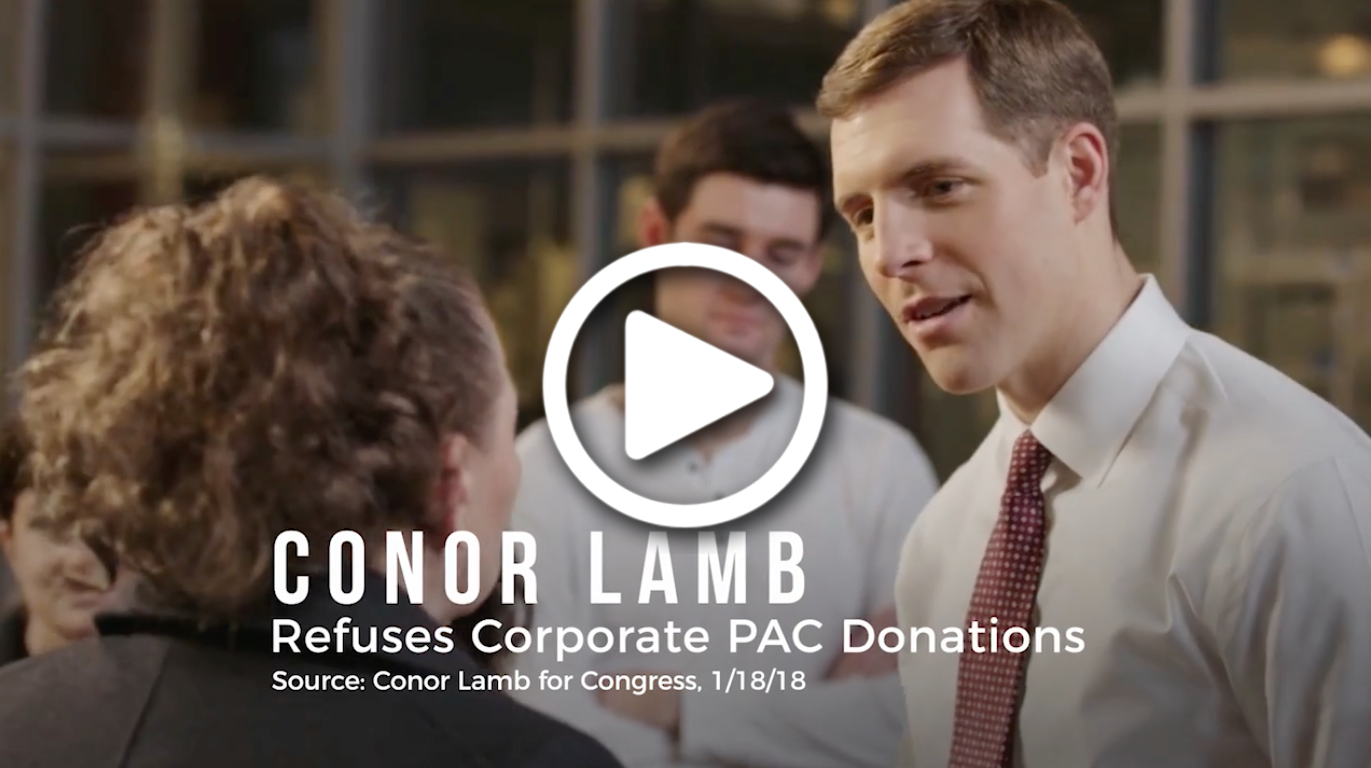 Huffington Post: Democratic PAC Makes 6-Figure Ad Buy For Conor Lamb In Pennsylvania:
Small-dollar Fundraising:
Since endorsing his campaign in January, ECU's network of grassroots members have contributed nearly $300,000 in small-dollar donations to Lamb, with an average contribution of $8.04.
Running on a Message of Reform:
Beyond working with ECU to unveil his No Corporate PAC commitment, Lamb made reforming money in politics a central plank in his campaign. In several of his ads, including his opening bio spot and his closing argument, Lamb talked about his commitment to reform and putting the people of Pennsylvania ahead of special interest donors. It bolstered his message of economic populism and helped draw the distinctions between him and Saccone.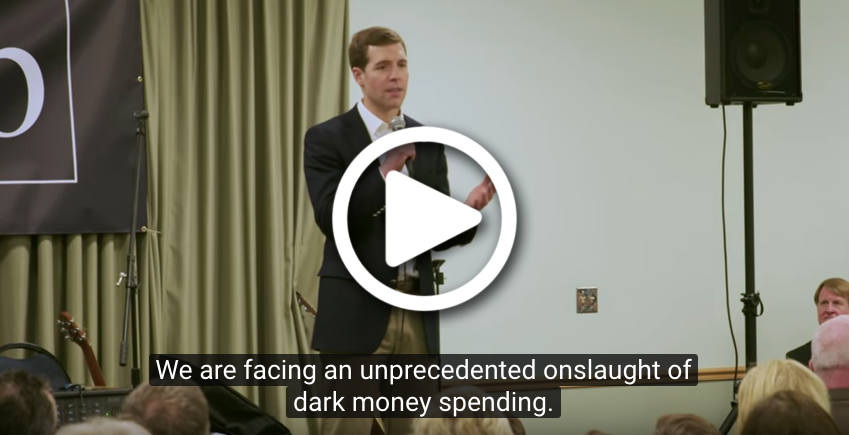 Other ads that incorporated money-in-politics messaging:

Exposing Saccone's Record:
ECU worked to expose Saccone's history of taking in corporate PAC money. During his campaign, Saccone doubled the amount of corporate PAC money he had received over the course of his career.
Unsurprisingly, Saccone's work has earned him the backing of special interest groups that rushed to his defense, pouring in over $10 million to the race, much of it funded by corporate and secret money.
Politics PA: Outside Money Pours into PA-18 Special Election
"According to End Citizens United, Republican Rick Saccone has accepted $27,500 in [corporate] PAC donations in the first 52 days of the year."
ECU:PA-18 Countdown: Saccone Doubles Down on Corporate Donations
"Rick Saccone's lackluster campaign is relying on special interest money from corporations, secretive outside spending groups, and his party bosses," said Tiffany Muller, president of ECU. "He's spent his career manipulating the system to serve himself and his donors in Harrisburg…"
ECU:How Will Saccone Repay the Corporate Special Interests Propping Up His Campaign?
We already know Rick Saccone loves his corporate special interests, telling a local outlet he was "hoping" big corporations would "come on board" to fund his previous failed U.S. Senate campaign because what he stands for "benefits them."
ECU: Shot/Chaser: Rick Saccone, The Dark Money Candidate
Shot: When a dark money group targeted Rick Saccone in a 2012 ad campaign, he complained"These people are dirty" and "I hate anonymous people…Just stand up for what you believe in."
Chaser: Over $5.4 million has been spent by groups backed by dark money to help Saccone.
While Conor Lamb has raised over $3.6 million in individual donations, Rick Saccone has banked on the support of super PACs and dark money groups that are trying to buy this race for him. In a district that Trump carried by almost 20 points less than two years ago, Conor Lamb and his message of reform has made it a competitive race. It's a showdown between the Big Money special interests and a grassroots champion who will fight for Pennsylvania families.
# # #